If you received an invitation from BORDER, register your member account and get started!
Steps of new member registration
(administrator) Send invitation to new member.
(new member) Access the registration form in the invitation email.
(new member) Fill the required information.
Let us introduce the 2nd and 3rd step in this article.
Check the invitation
Open the invitation email in your mailbox.
Click the URL described in the email and access the registration form.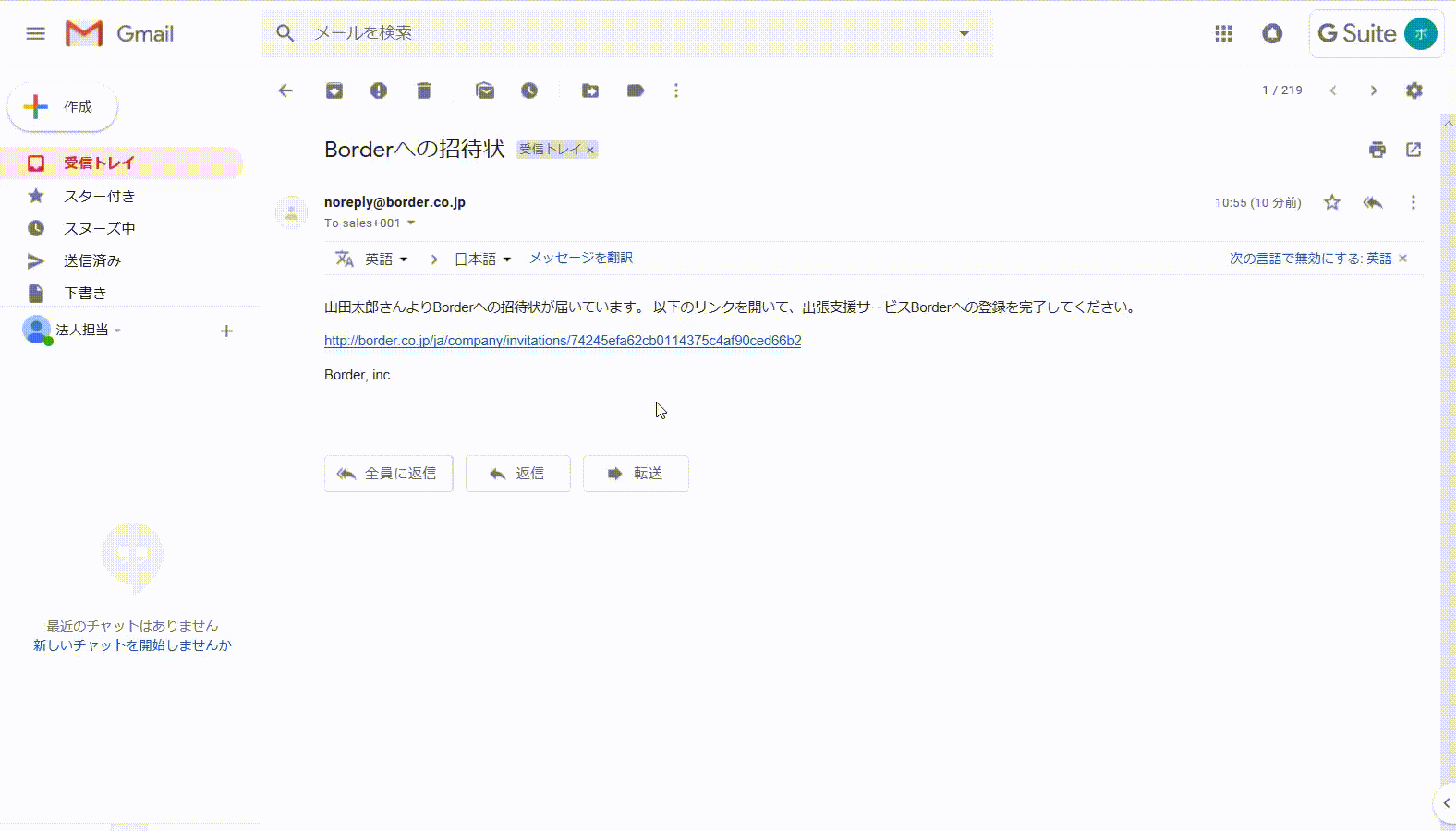 Invitation email contains a message like this.
Invitation is sent from *inviter name* to join BORDER.Complete the registration from the URL below and start using BORDER.
https://border.co.jp/url/to/the/regstration/form
Border, inc
Complete the registration
Confirm the company name you are invited and click the button join.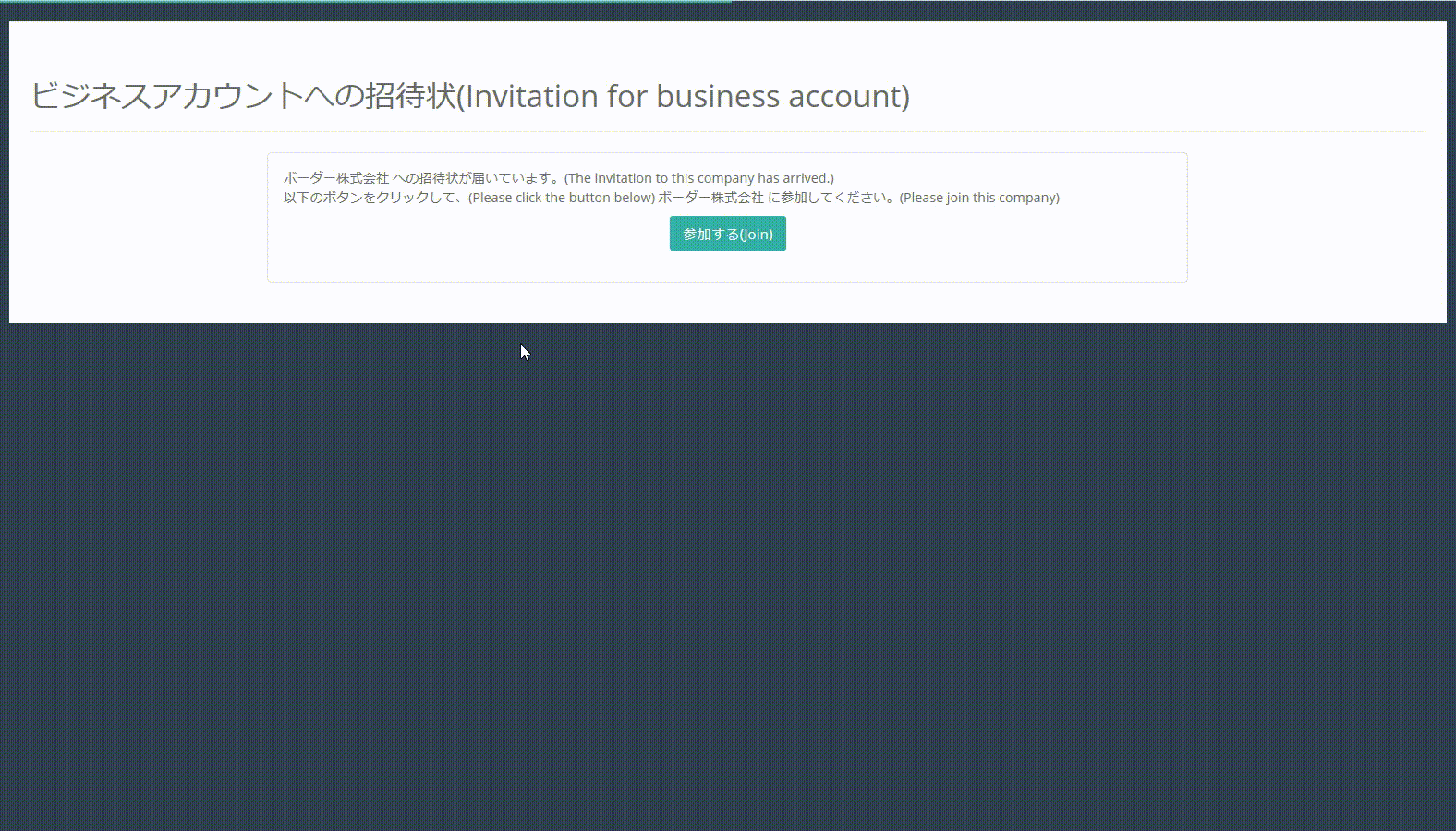 Fill the required information, Sign Up!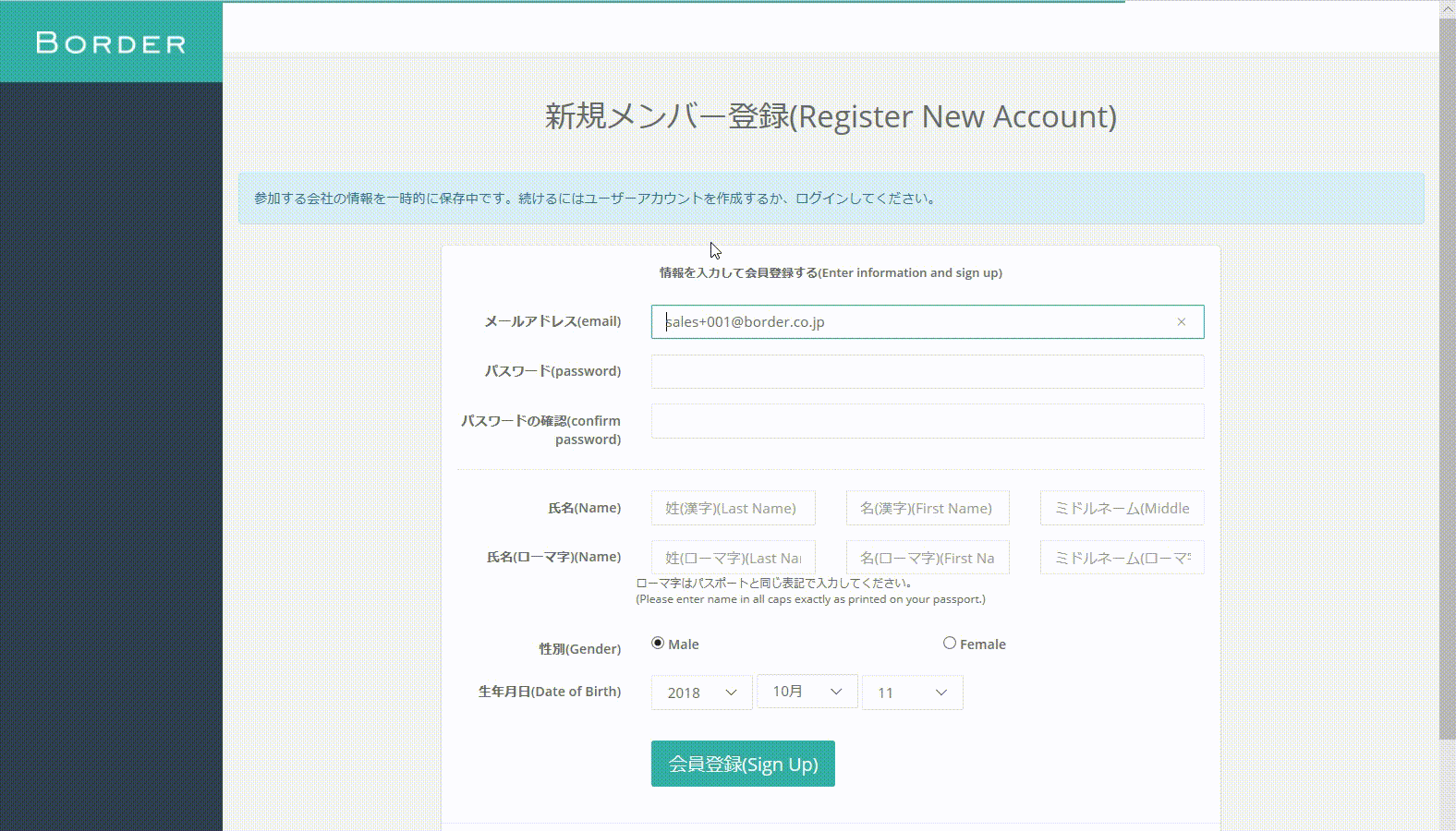 [Name] must exactly match to the name described in your passport.
You cannot board the arranged flight if there have a discrepancy between your passport name and the name registered to BORDER.
Now you are ready to ask for the arrangement.
Save your time for travel arrangement and keep productive!